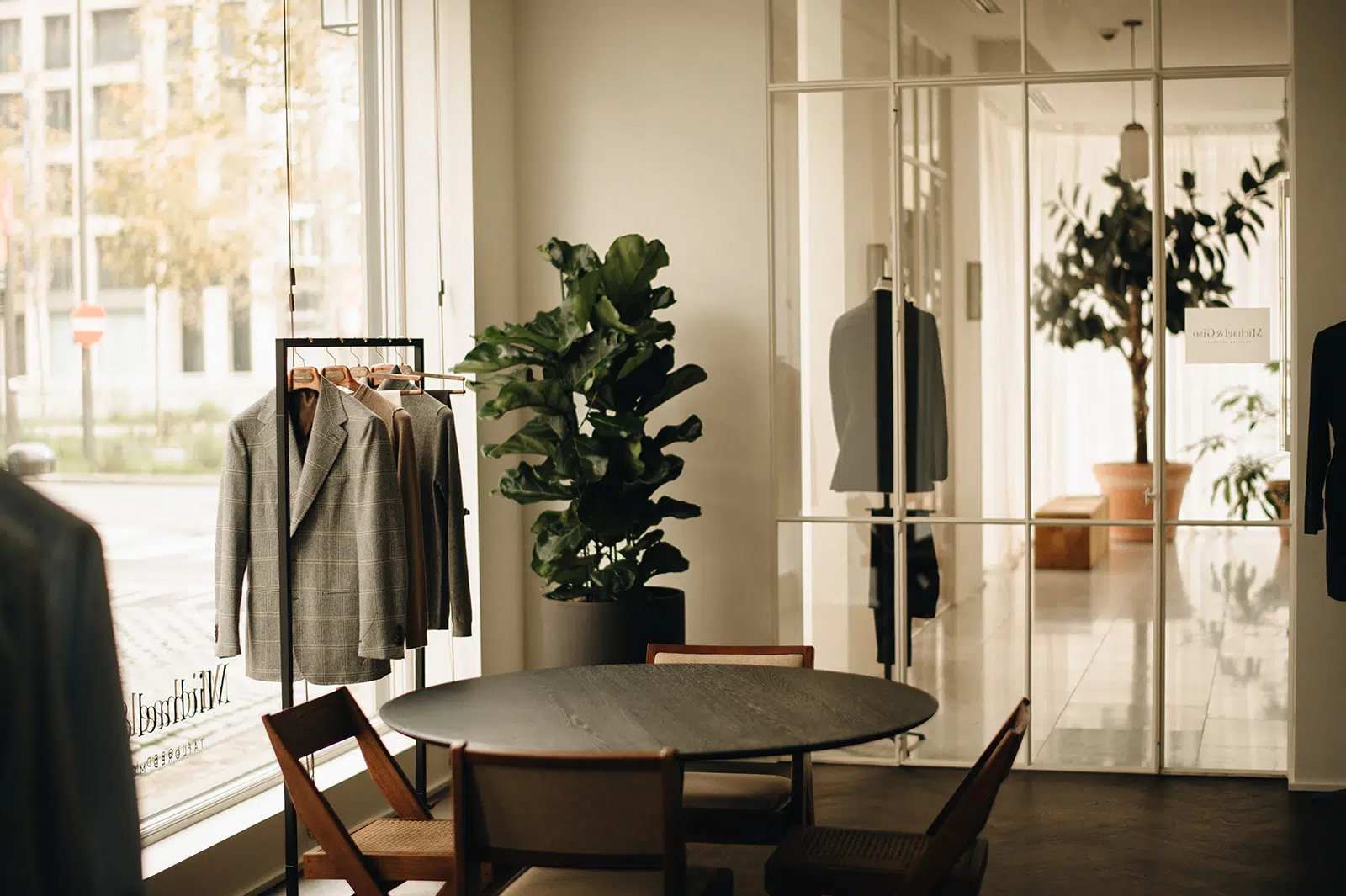 Our boutique in Antwerp is open!
Finally! We have officially opened the doors of our boutique in Antwerp! With two beautiful boutiques in Amsterdam and Breda, it was time to spread our vision on suits and tailoring. Antwerp is the center of fashion, gastronomy and architecture and was the perfect place for our new shop.
The third Michael & Giso boutique
Michaël and Rolf-Giso, the owners of Michael & Giso, started their company in Breda in 2008. They opened their first store here and started selling made-to-measure suits, wedding suits and shirts. They fell in love with the coziness and elegance of the Veemarktstraat and grew along with the four floors of the building. After a successful start in Breda, we decided to bring the Michael & Giso experience to Amsterdam, the city of fashion. The perfect building on Willemsparkweg was transformed into an authentic boutique and Michael & Giso W.P.A was a fact. Men can now also go to Antwerp for the most exquisite tailored items. Our new boutique is located on the Frankrijklei next to the famous bridal store Le Chapeau.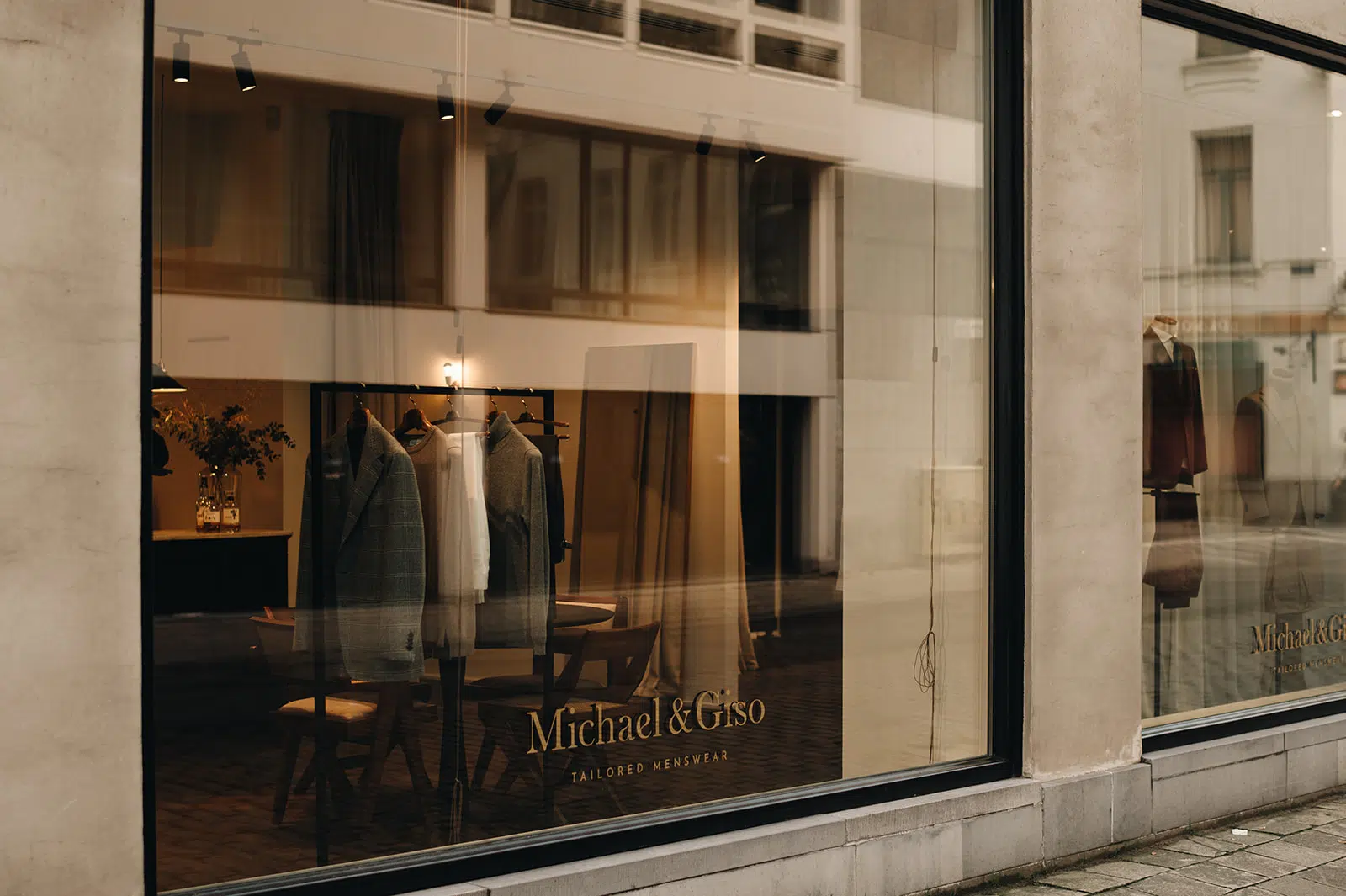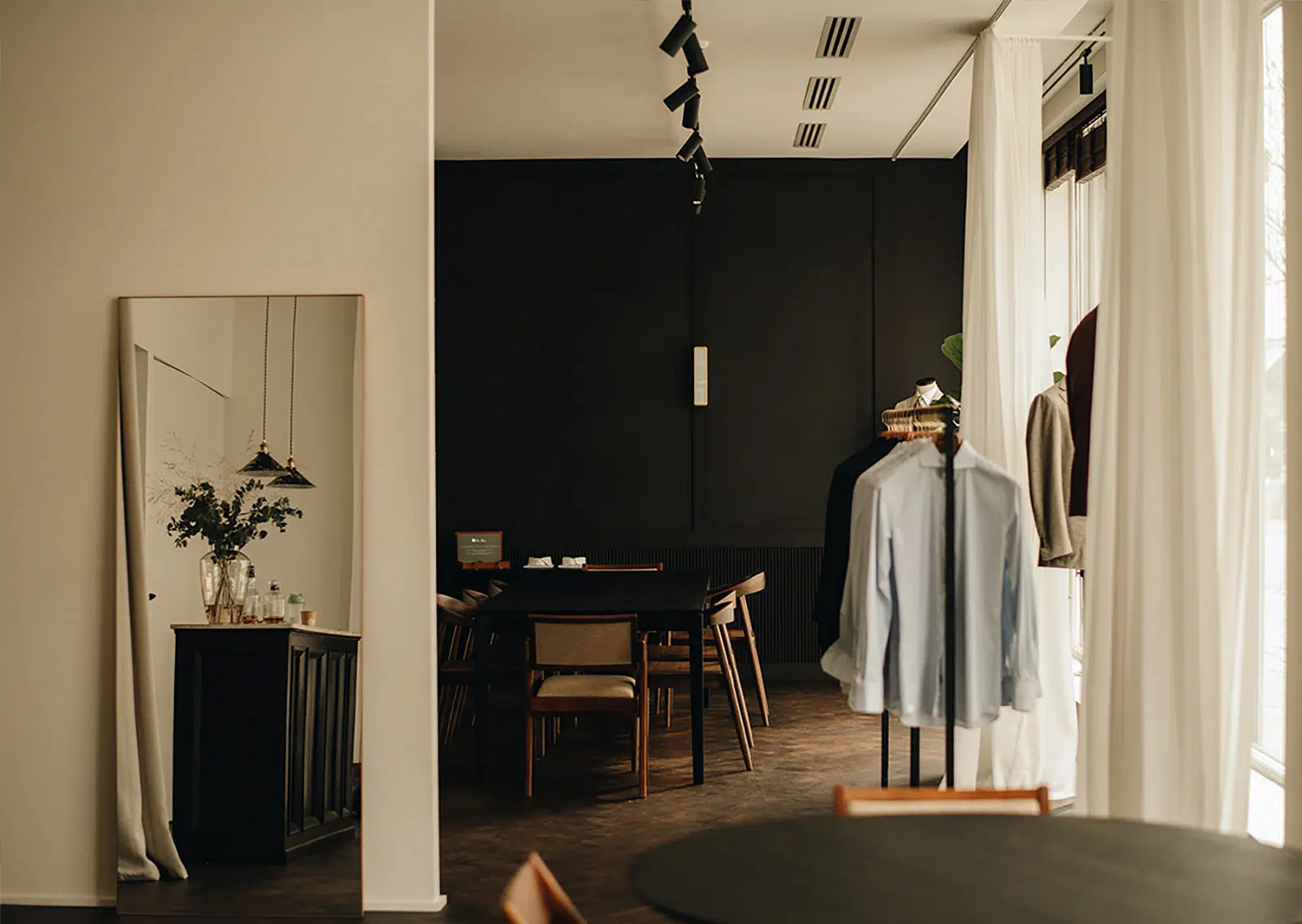 Michael & Giso x Le Chapeau
Le Chapeau is a true name in Antwerp and the surrounding area. For almost 100 years they have been helping brides find the perfect wedding dress. The characteristic mansion on Frankrijklei was renovated in 2019 and transformed into a breathtaking and timeless setting with a real 'wow' factor. They  known for their personal approach. A working method that we recognize and fully identify with. This was the perfect opportunity to become a phenomenon in Antwerp, just like Le Chapeau, but for the groom of course!
Meet our tailor Mike
When you walk into our new boutique, you will quickly become acquainted with our tailor Mike. With his years of experience in tailoring Mike can advise men in the right way and he knows how to make every appointment a party. Both for a wedding suit and for a tailor-made business suit Mike is your guy. He advises you on fabrics, colors, fit, and of course the right style options and he takes care of the entire process of your tailor-made suit.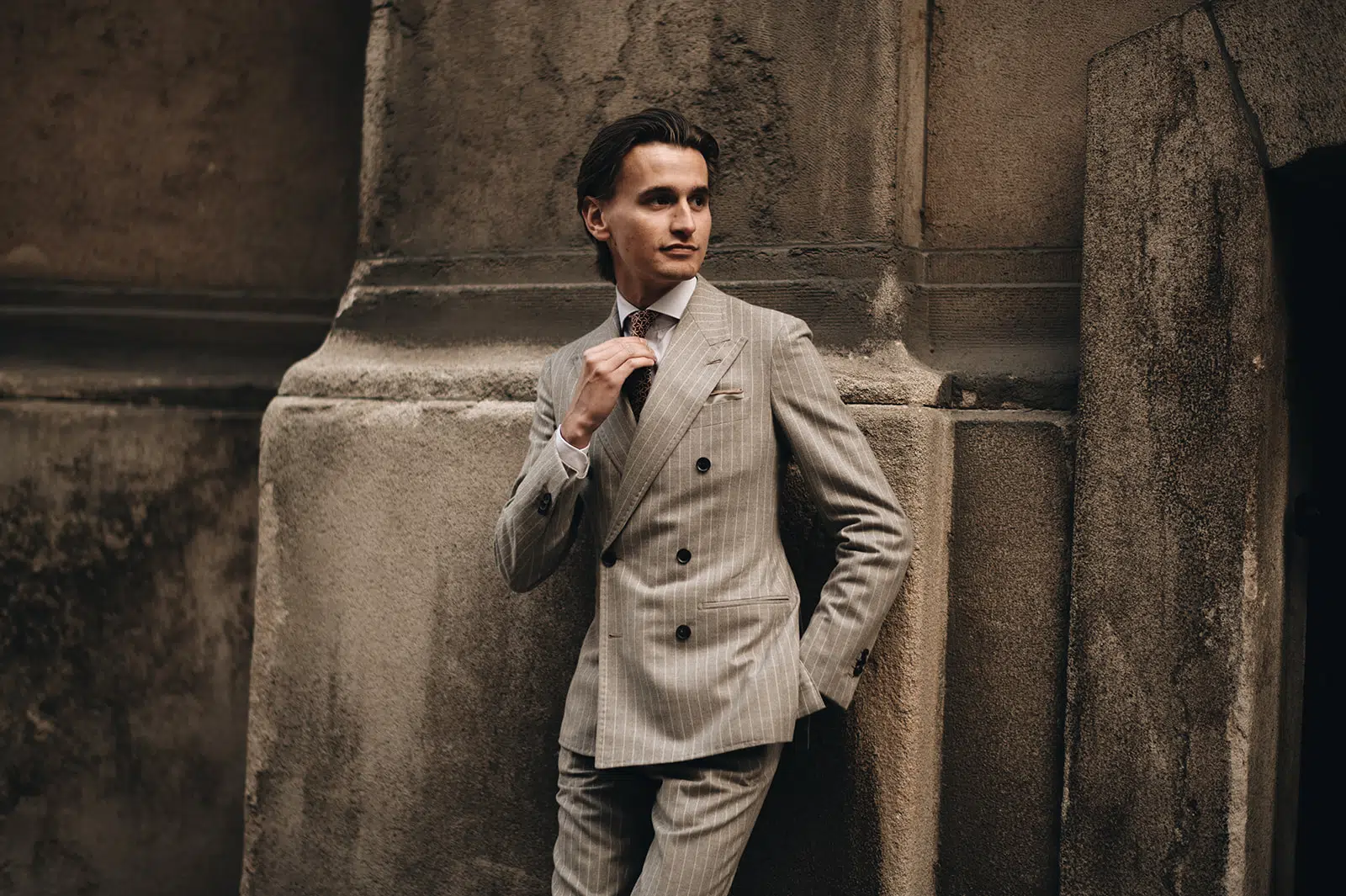 Come explore our new boutique
Our boutique on Frankrijklei is open Monday to Saturday. Mike is on hand to show you around the store and tell you more about how while having a nice espresso. You can make an appointment herebut you can also walk in by chance if you happen to be in the neighborhood. We can't wait to show everyone our beautiful new boutique, so hopefully we'll see you soon!