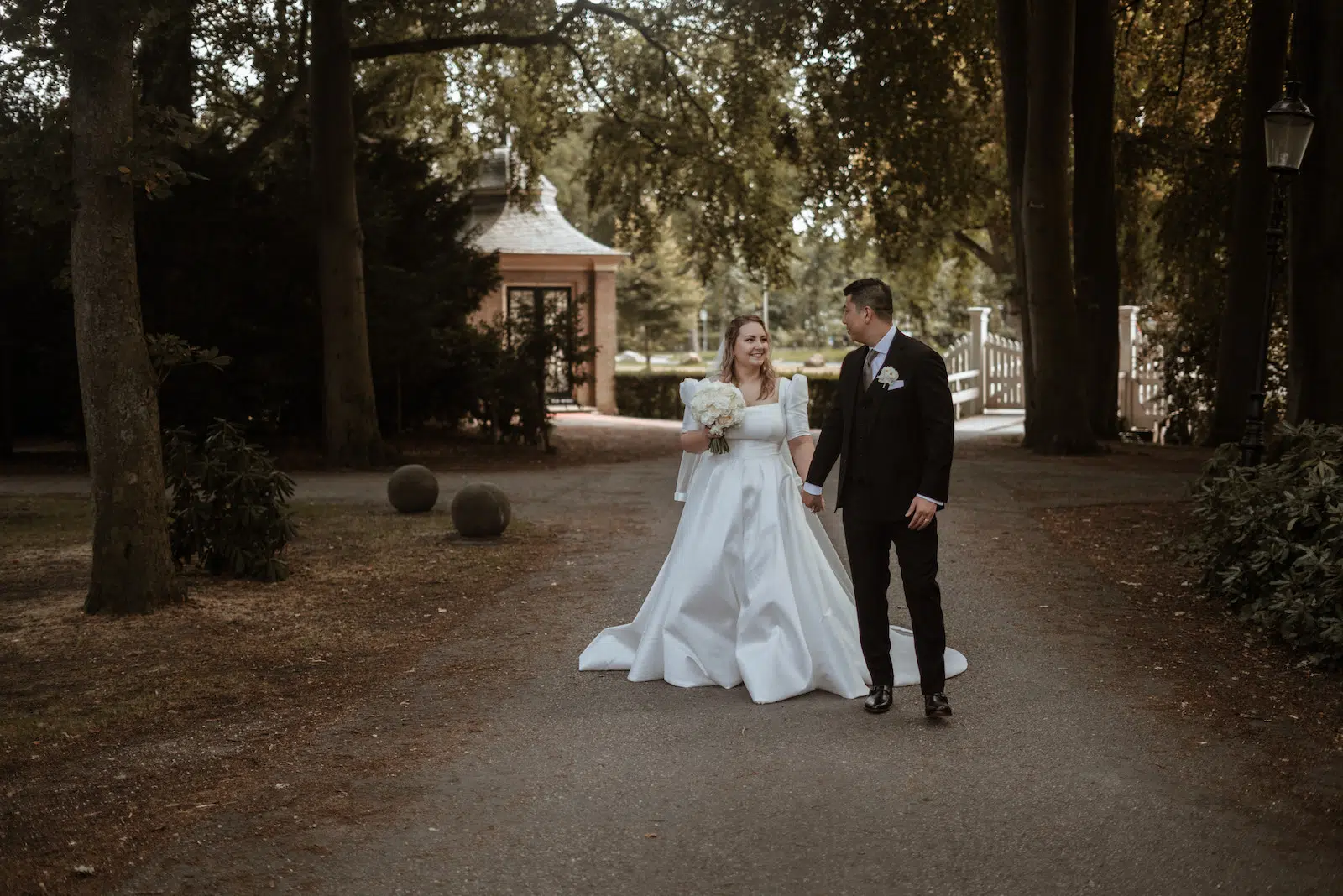 Jason & Alexandra
"My name is Jason, I am 30 and I am an accountant. I've always enjoyed numbers and mathematics. I spend most of my free time working out at the gym or playing computer games with my mates."
You got married at Slot Zeist, can you tell me more about the location and your wedding day?
"My wife Alex and I saw quite a few venues (we have very different tastes in everything), before choosing my absolute favorite – Slot Zeist. It was one of the few things I got to choose for our wedding, which was very exciting! However, I know that in the end we were both so happy, because we had the most amazing day! The staff was incredible and everything was just perfect. It was one of the best days of my life, for sure!"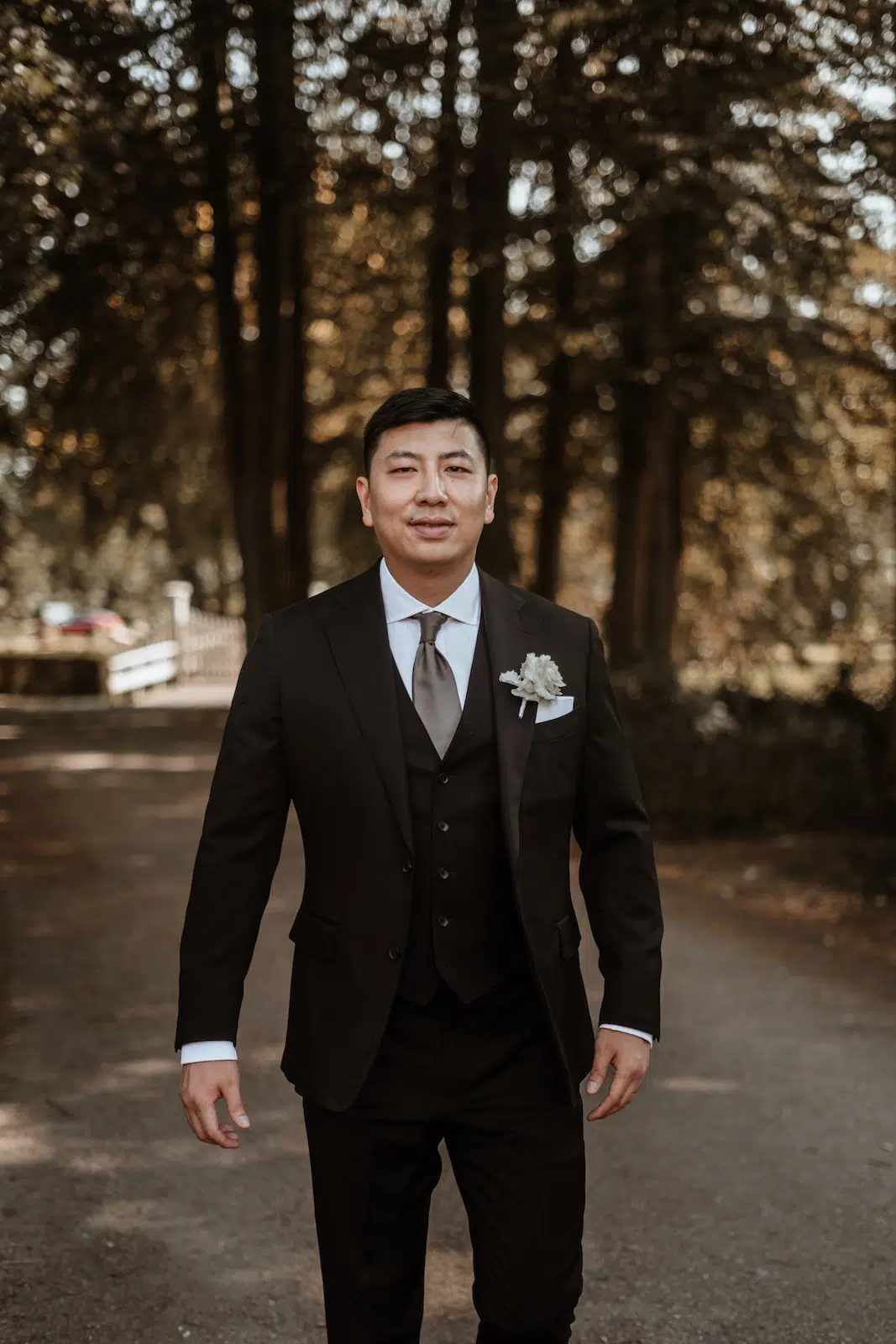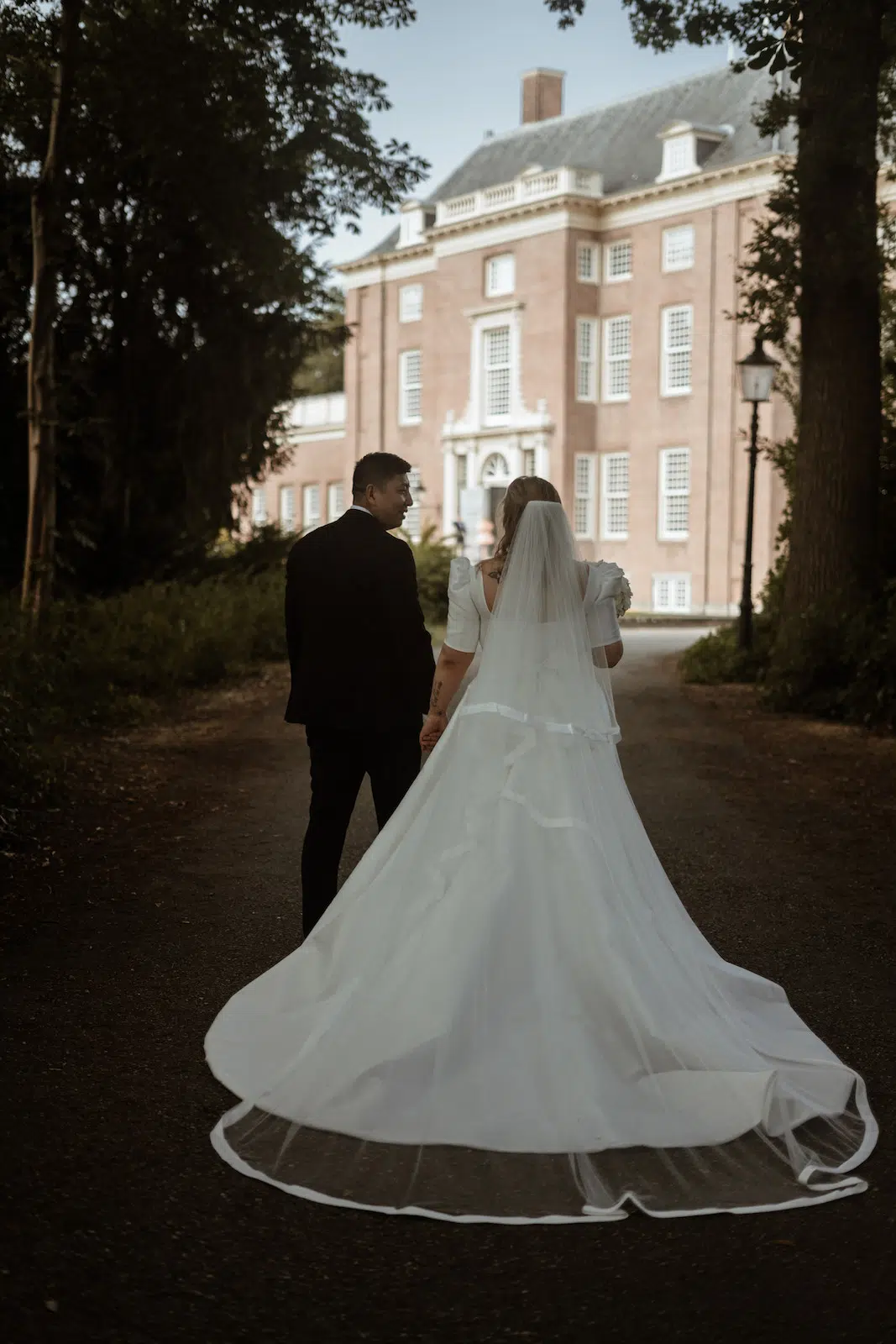 What do you think was the most beautiful and memorable moment of the wedding?
"For me it was definitely the ceremony. Seeing her walk in, in her gorgeous dress and looking so happy, completely melted my heart! It was a very beautiful ceremony, full of love and laughter. And saying our vows to each other and exchanging rings will stay in my memory forever."
"Every appointment was so fun and enjoyable."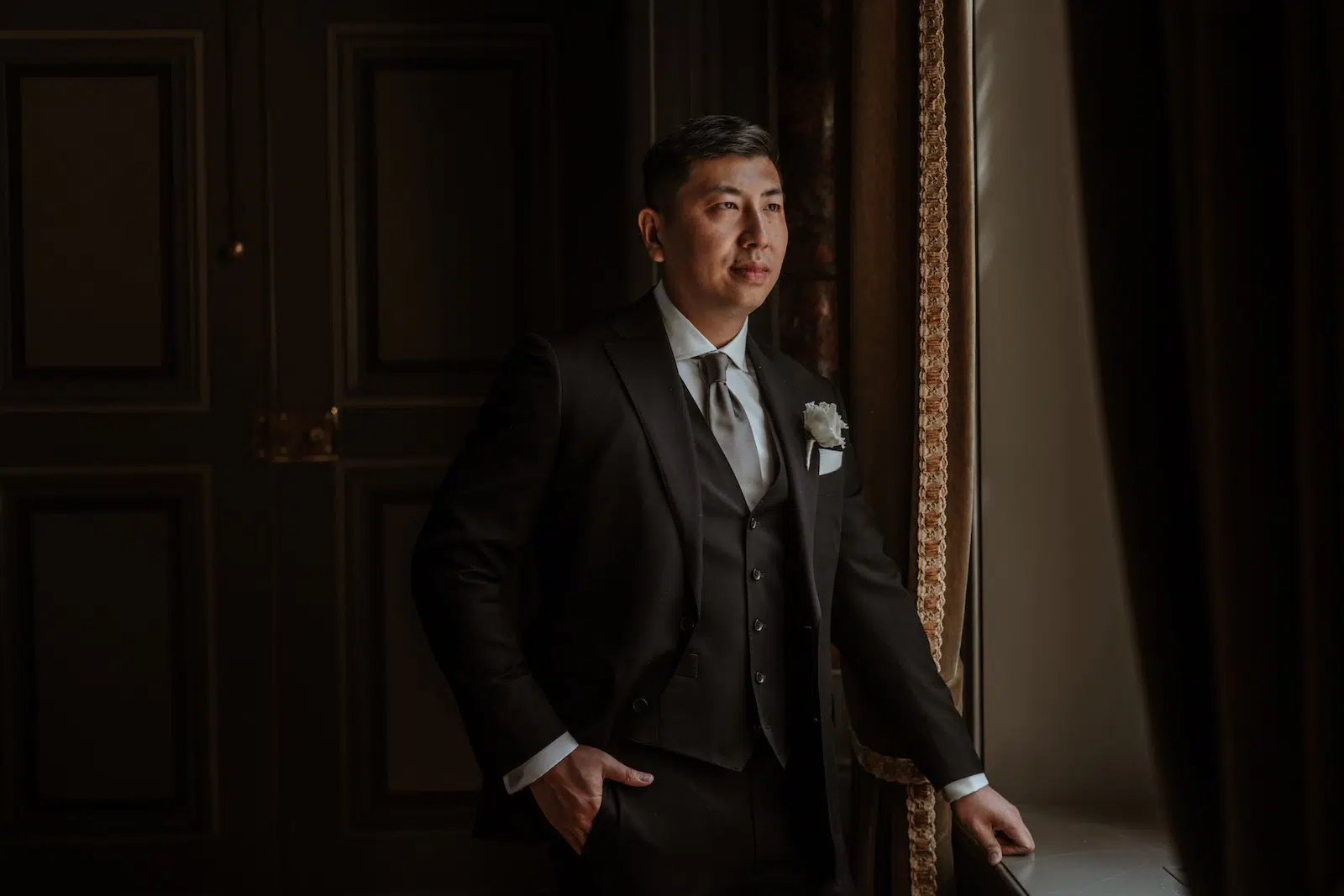 Why did you choose a tailor-made wedding suit and why did you choose Michael & Giso?
"I have always loved wearing suits, but because I work out a lot, it is difficult for me to buy suits off the rack. So I knew that for my wedding I wanted the most perfect suit and when Edwin Oudshoorn suggested Michael & Giso to my wife, we fell in love with that place during our first appointment."
Who did you bring to the appointments, and why?
"My wife came with me to every appointment, because I enjoy shopping with her and always need to know her opinion. My parents in law and sister in law were also able to join for one of the appointments and we had an absolute blast, thank you so much! Every appointment was so fun and enjoyable."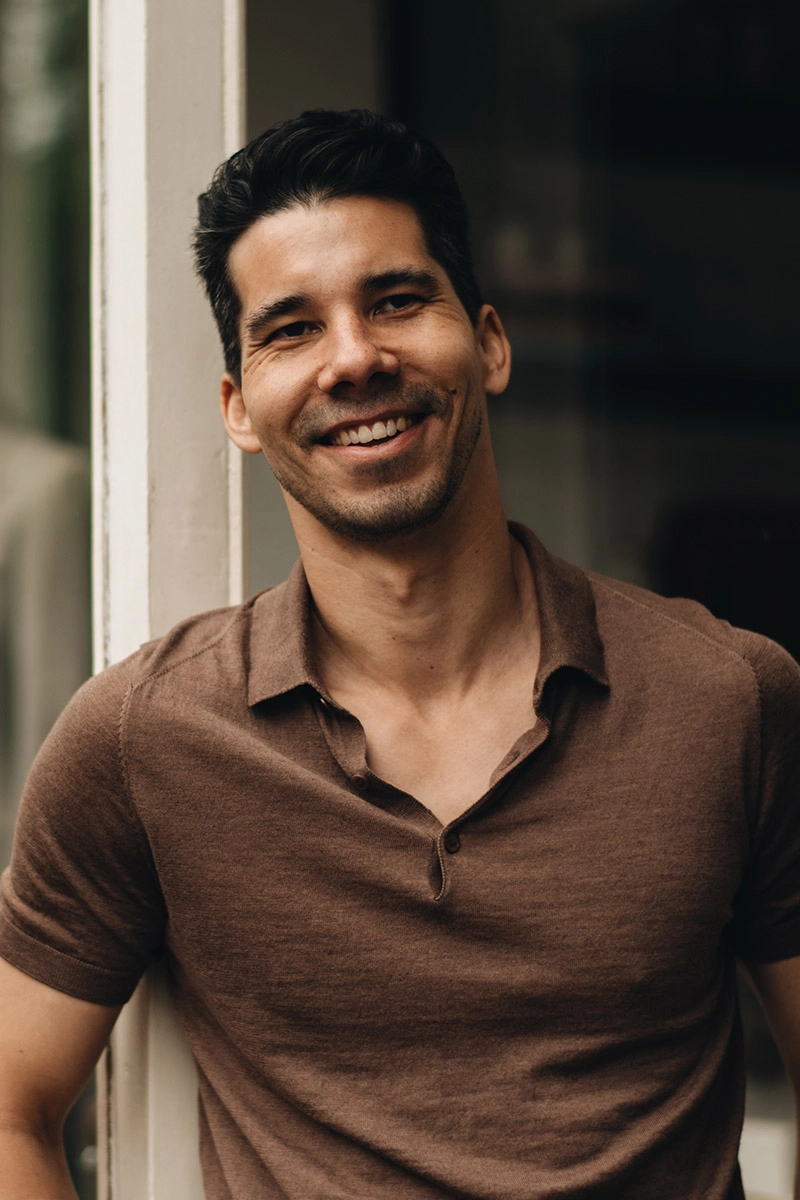 Tailor's Note - Michaël
"Jason was a very enthusiastic groom coming into our boutique, which is very nice to work with as a tailor. He knew he wanted to wear a classic black three piece. With the style details and accessoires we made the suit unique and personal."
Adviesgesprek
You eventually got married in a black three piece, did you know beforehand that your wedding suit had to look like this?
"I definitely knew going into this process that I wanted a very classic and traditional suit, but I feel that Michael went beyond my expectations and made it so much more special than I could have ever imagined."
"I don't think I will ever be able to buy a regular off the rack suit again!"
You wear suits for work often, how did you feel about choosing a suit based on a fabric? 
"The whole process of being able to pick the fabric and buttons and everything was actually a lot of fun. Michael made it so easy for me, especially because I like being able to get other people's opinions. It felt like shopping with an expert and I enjoyed it a lot. I don't think I will ever be able to buy a regular off the rack suit again!"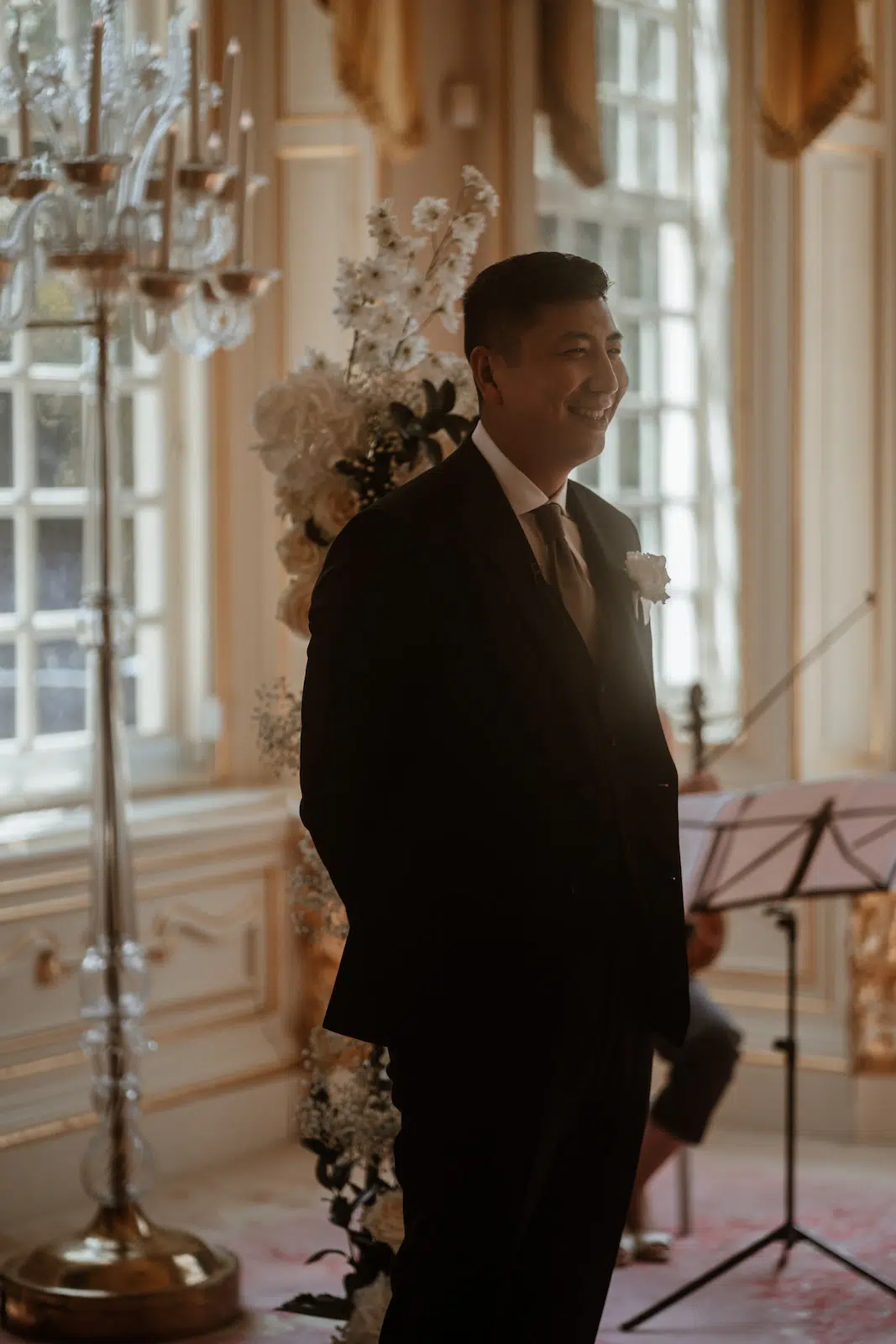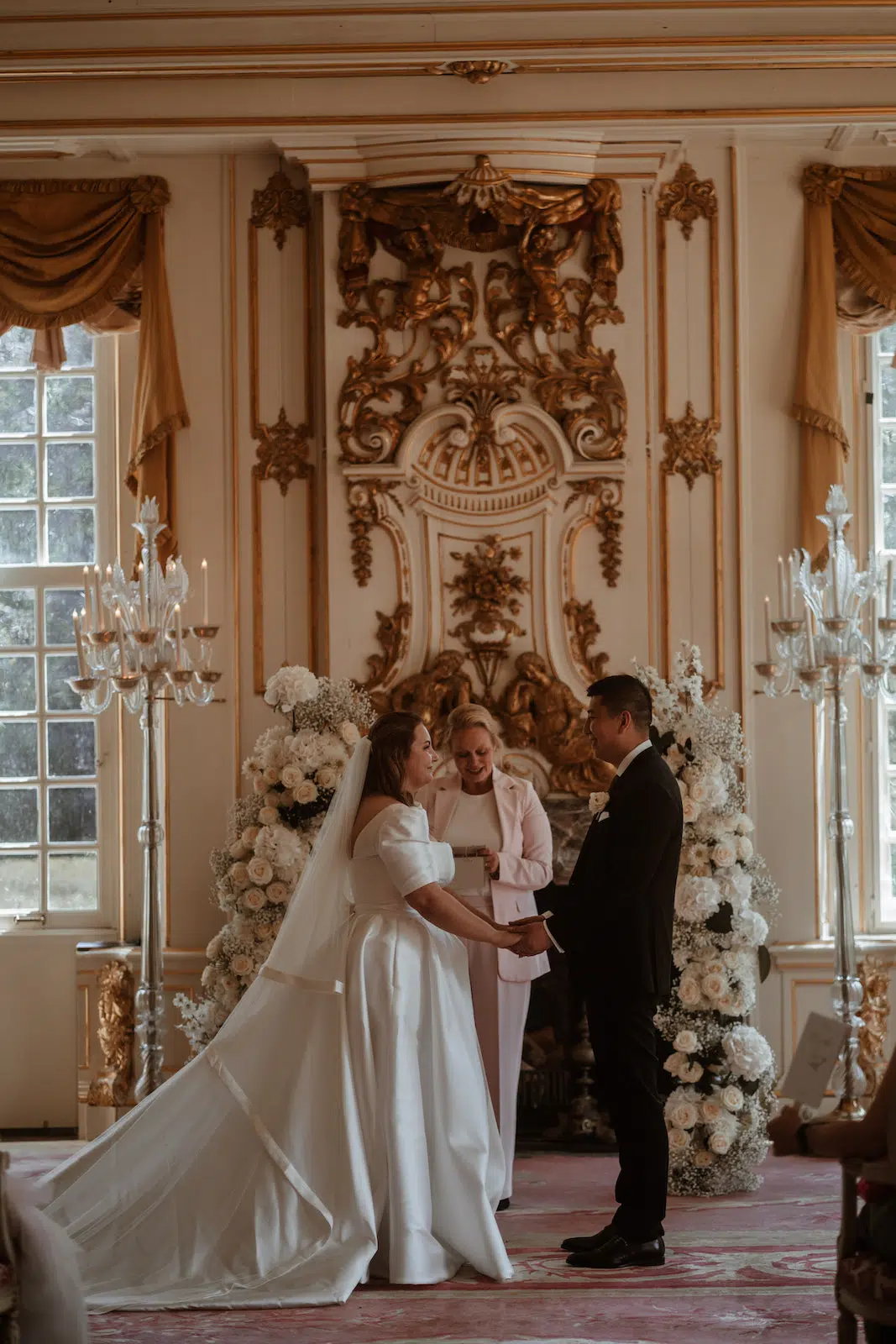 You also chose tailor made shoes from our supplier Greve, why did you ultimately choose tailor made shoes? 
"That was an unexpected surprise, as I didn't know about Greve but I really liked the shoes displayed in the store and since I was still looking for my wedding shoes I thought I would try something new, because my shoe size often varies on the shop and the experience of everything being fitted to your size just made everything easier."
How did your wife and the guests react to your wedding suit?
"My wife loved my suit and Michael & Giso from day one! And all the guests loved it too. I think everyone could see from my face that I loved how I looked so much, which made me look and feel even better! I didn't ever want to take my new suit and shoes off, to be honest! I already can't wait for the next special occasion, so I can come back to Michael & Giso!"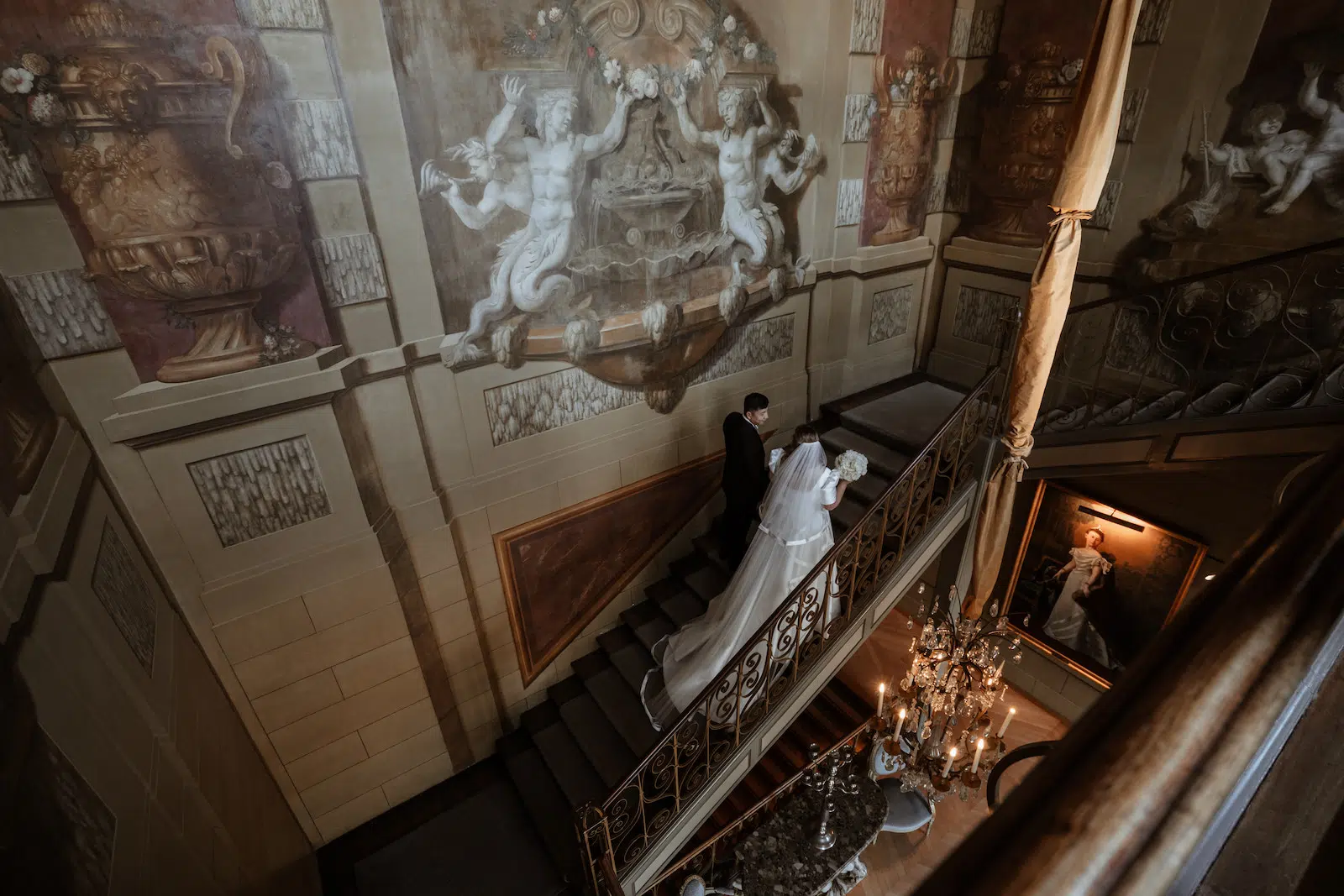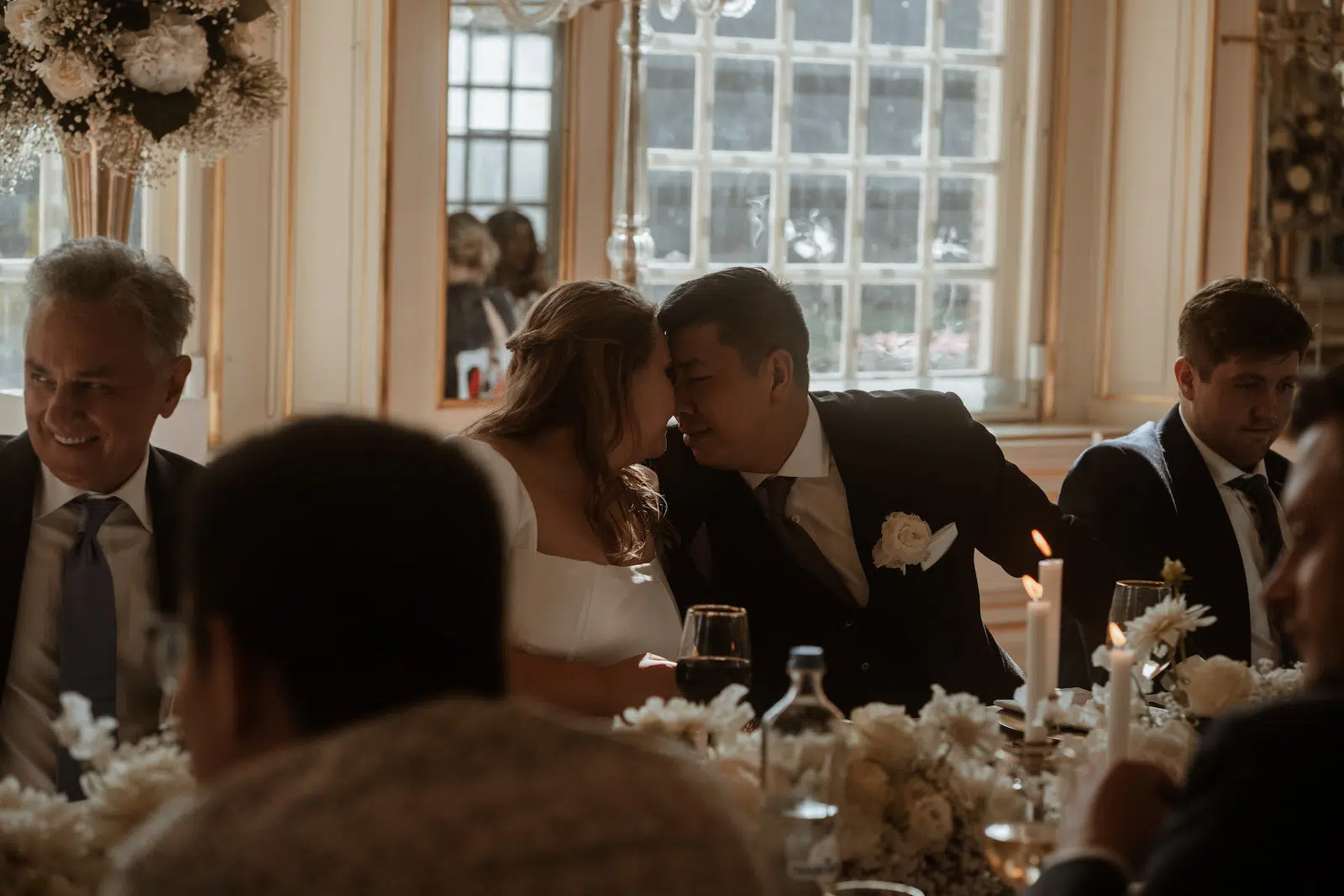 How did you experience the process at Michael & Giso?
"I am not great at making decisions so having my wife and Michael there definitely made me feel more relaxed and I got to really enjoy the process and looking at myself in the mirror in an incredible suit! Thank you so much, Michael!"
What advice would you like to give to future grooms?
"When picking out your suit stay true to yourself and enjoy the process! To be honest, you are in such good hands at Michael & Giso, as long as you're having fun picking your style, you will get the best advice if you are new at this, and either way you will definitely get an incredible outfit out of it."
 Fotografie: Christine's Moments